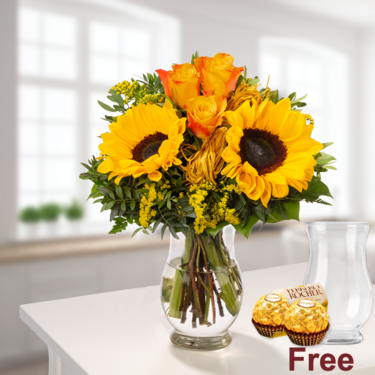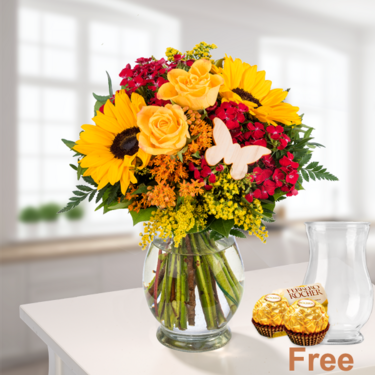 Available at
21.10.
to
14.12.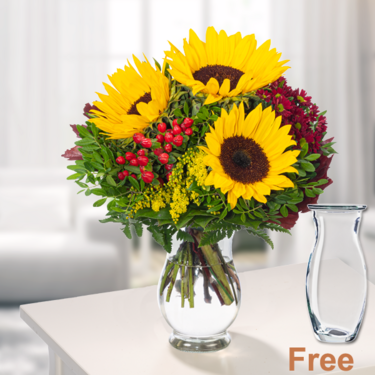 Available at
21.10.
to
14.12.
Flower Bouquet Herbstgefühl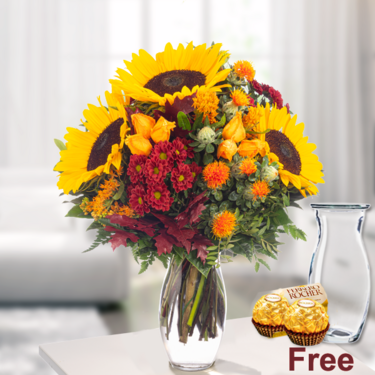 Available at
21.10.
to
14.12.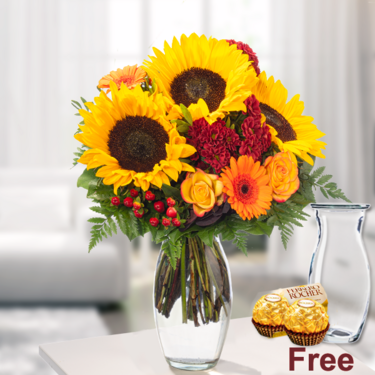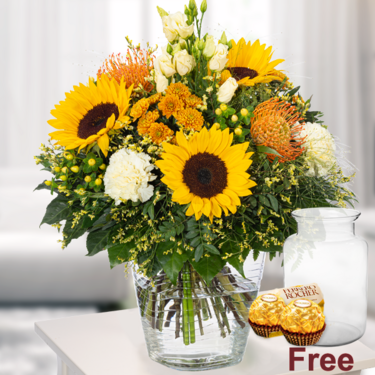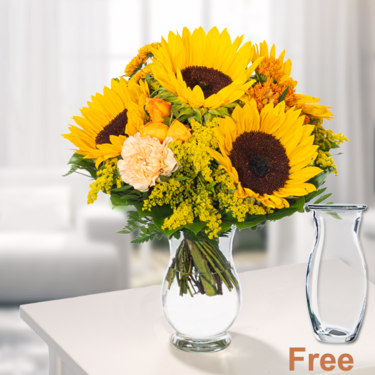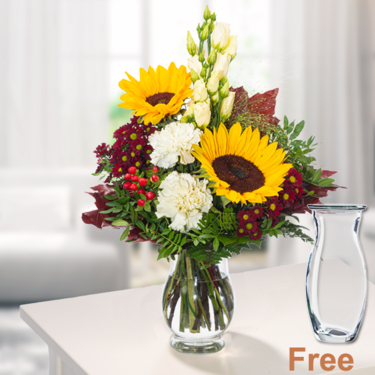 Sunflower
The sunflower (Helianthus annuus) is a member of the Asteraceae family.
The sunflower originally comes from the western to central USA. Archaeological research shows that the sunflower was already being cultivated in the Mississippi region and in Mexico around 2500 BC. Already the Incas worshipped the sunflower as an image of their god.
Seeds of the sunflower were already brought to Europe from America by Spanish sailors in 1552. Here it was first cultivated as a purely ornamental plant.
Typical for the sunflower is the heliotropism. It is the typical characteristic of the plant to always turn towards the sunlight. Therefore, the word sun appears in the name of the sunflower in many languages: in English: Sunflower, in Dutch Zonnebloem, in French: Tournesol, in Spanish and Portuguese Giras(s)ol, in Italian: girasole.
The botanical name for sunflower, Helianthus annuus, is derived from the Greek words helios (sun) and anthos (flower). Sunflowers are ideal for floristry and are therefore one of the most popular cut flowers for bouquets. Sunflowers are characterized by their long shelf life. They require a lot of water.